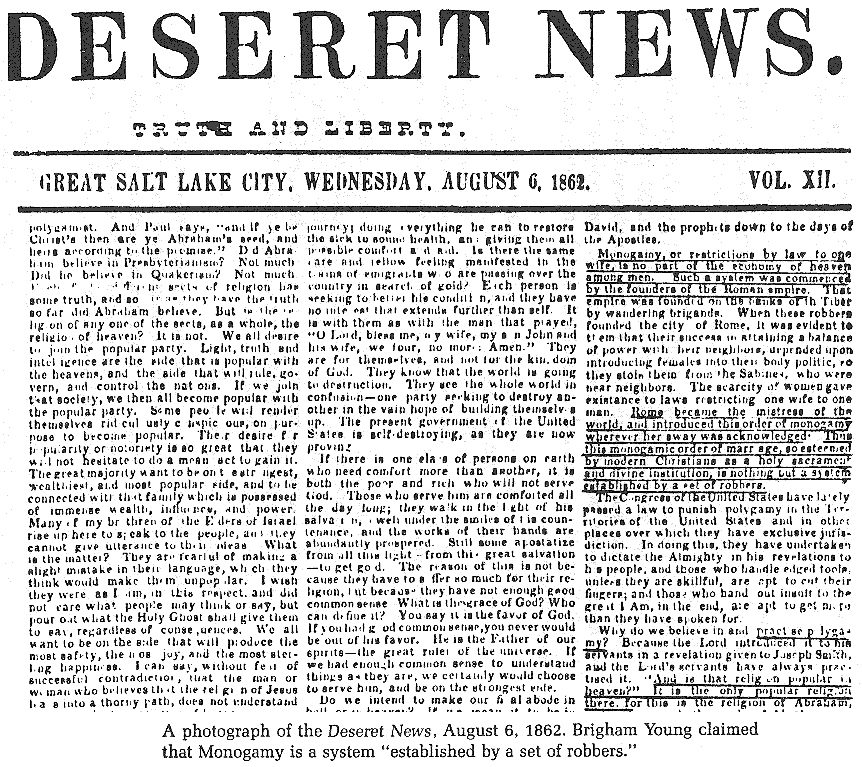 In an effort to be a more consistent/gratifying/sniveling/appeasing/attention grabbing poster (and to hopefully boost my readership to the 6 billion hits a day level I'm looking for), I'm going to take one of my favorite daily routines and publish a small portion of it regularly. If not daily, at least regularly. Each morning I wake up, stretch, yawn, shower, yawn, stretch, and eat breakfast. While eating Breakfast I read the morning paper(s). One of my guilty pleasures is to read the Deseret News' Letters to the Editor and have an inner dialogue with the letter writers. Some are hilarious, some are tongue-in-cheek, some are diabolical, and others are wish-they-were-tongue-in-cheek-but-wouldn't-you-believe-it-this-person-is-totally-serious-don'-cha-know! Below is an example from one of today's most choice Letters: Letter is in black, my comments in blue.
Semitrailer trucks should be banned from I-80 between 1300 East and State Street until the construction is nearly complete. As it is now, the Utah Highway Patrol only "recommends" that semis detour around the city by staying on I-15 and I-215. This route would avoid truck-car collisions like the one on July 9 that stalled traffic for hours and left a white Cadillac literally hanging over an overpass.
Good eye for detail, Carolyn. And a sense of the dramatic! Just picture the scene: a white Cadillac, hanging precipitously over a Utah Highway overpass. Now we just need some embellishments: there's an elderly woman at the wheel. No, no...a baby at the wheel! Hmmm....scratch that. Have an elderly woman driving with lots of babies in the car. Have it tipping over the overpass, barely balancing, with the woman trying desperately to keep the kids in the back seat from crawling forward to tip the precarious balance of the cream white Cadillac Seville. Enter: Super Hero.
I-80 in this area is now a white-knuckle drive. The highway patrol's weak "recommendation" should become enforced law, with officers ready to ticket offenders.
Way to get your dig in at the "recommendation" by "putting it" in "quotation marks." I can just taste the sarcasm. Ooooohhh...and

more

white imagery! I love it!!! White cars, white nuckles, white patrolmen... Wait. Scratch that, too. We don't need patroling highway

officers

. We need roving Terminator-style highway patrol

soldiers

to actually run down the semi-trucks, jump into the respective cabs and force the truck drivers from their vehicles, killing them if need be.
We'll all love the new highway when it's finished — if we survive until then.
Cue dramatic music. Enter Hollywood Movie Voice: "I-80. A little freeway in a little town in a little piece of America. Quiet and quaint until....the road fought back. Death. Destruction. Tragedy. Traffic. See it all in:

"CONSTRUCTION DAY

"
Carolyn B. Nelson
Salt Lake City
May we all survive the impending construction, Carolyn. May we all survive.