Erin read "Twilight" a few weeks ago, and gave me a library copy she wasn't using so that I could check out what she was digesting at a fairly alarming rate. I won't bore you with the details of the phenomenon I'm sure you're already addicted to or avoiding like the plague. Needless to say, this is the biggest thing to hit literature (at least in terms of financial success) since Harry Potter and the Prisoner of Azkaban first broke the boy wizard into the Muggle limelight.
After trying valiantly to get past the first chapters, all I can say at this point is "WOW."
What a load of grammatically incoherent, sexually repressed, Mormo-Victorian manipulation. I tried to pull my hair out after the first chapter, the syntax was so perplexing. There were times I had to read, reread, parse her sentences and finally edit them in my mind to make sure I was REALLY understanding what she was trying to say.
If this book had come to me from one of my ACT-prep students, I wouldn't have been so surprised. But from a thirty-something who has sold gazillions of copies of her novel and has been lauded as the American J.K. Rowling?! Pish posh, I say! Preposterous!!! Doesn't somebody EDIT these things? Or at least proof read them?
I have several problems with her writing style, so I'll break them down into manageable chunks and pray that the tweeners surfing the blogosphere comment to their hearts' content.

GRAMMAR
One stake out of Six.

That's BAD. Horrible. Want to start your novel out the hard way? Make four of your first five clauses unbearably passive:
"My mother drove me to the airport with the windows rolled down. It
was
seventy-five degrees in Phoenix, the sky a perfect, cloudless blue. I
was
wearing my favorite shirt--sleeveless, white eyelet lace; I
was
wearing it as a farewell gesture. My carry-on item
was
a parka." Page 3.
Way to start a grocery list of "BE" verb monotony. The vampire was scary. But he was sexy, too. She is nice. I am scared. "BE" verbs are boring. You catch my drift.

But it doesn't end there, either. SHE MEANDERS LIKE THIS THE REST OF THE WAY! My favorite teacher of all time, Suzan Lake, taught me the two most important writing lessons of all time way back in the 12th Grade:

(1) "Passive writing is lazy writing--make your writing 90% active and 10% passive, and you'll be well on your way."

AND

(2) "Edit, edit, edit, edit, edit, edit, edit, edit."
Stephenie could have written that first paragraph more actively, more elegantly, and much, much better with something like the following:

"Mom drove me to the airport, the Phoenix sun smiling down through the perfect, cloudless blue. With the windows down, the wind tugged at my favorite sleeveless shirt. This could be the last time the white eyelet lace would see the sun; tucked away as a carry-on, my parka sat waiting."

Not Austenesque in its structure by any means, but IMHO, a heckuva lot more engaging.

SYNTAX and SENTENCE STRUCTURE
Zero stakes out of Six.

Dismissing her egregious BE verbage and passivity, I CANNOT get over Meyer's love of confusing sentence structures. This example made me want to put down the novel and chew some gum so I'd stop grinding my molars:

(1) While saying goodbye to her Mother, who tenderly promises to be there for her always, Bella notices something: "...I could see the sacrifice in her eyes behind the promise." Page 4.

OK, what I think she's trying to say is that (a) behind the promise, Bella could (b) see the sacrifice (c) in her Mother's eyes. But how it's structured actually, it sounds as if her mother's eyes are placed behind the promise and there's a sacrifice within them. Took me two or three reads to make sure what she was trying to say was what she actually had said.

When I have to reread something in a novel to make sure I caught its superficial meaning, that's bad. Mucho bad.

(2) "Flying doesn't bother me; the hour in the car with Charlie, though, I was a little worried about." Page 5

There's a little principle in the English language that we all try to abide by--it's called reflection. Whether you're conscious of it or not, you do it. And good writers abide by it. Essentially, within your sentence, and usually your paragraph when writing, you should ALWAYS maintain the same verbe tense (with some small exceptions that you need to clearly mark out) from verb to verb. Re-read the above sentence....

First clause--present tense. Second clause--past tense.

That's like me saying: "I want to grab a pencil and edit the book as I'm reading; I was on the verge of boring holes through my eyes with my fingernails." You can probably understand what I mean, but it would be clearer if I said "I wanted to grab a pencil and edit the book as I was reading it; I was on the verge...."

(3) "Charlie had really been fairly nice about the whole thing." Page 5.
Really?! Was Charlie really fairly nice? He had REALLY been fairly nice?! Are you sure? Thanks for emphasizing it for us.

And really, couldn't you have put "really" in a different place, Ms. Meyer? What about "Charlie really had been fairly nice" or "Charlie had been really fairly nice?" Why not? Put two adverbs in close proximity to each other, and you get into trouble... really, truly, you do.

Alright, enough grammar staking.

WORD CHOICE or JANE AUSTEN YOU AIN'T
Two stakes out of Six.
Even though Bella may be a
teenager
who grew up in a
really fairly
progressive city--Phoenix--and is now living in the Pacific Northwest, she has the lexicon of an eighteenth century Oxford scholar and has no qualms about utilizing it.

Unrealistic? Yes. In a modern-day, tween vampire novel? Maybe not. Grating? Absolutely.

Here are some examples:
1. Forks, the little town on the Olympic Peninsula, isn't quaint, little, or small, it's "inconsequential." Page 3.
So...like some kind of weird time-space differential twilight zone, no consequences ever result there?
2. The gloominess of Forks isn't persistent, overwhelming, or depressing, it's "omnipresent." Page 3.
Sometimes, the Fork gloominess creeps up on you while you're reading the Sunday funnies and shouts "BOO!" really loud. But you're not scared, just annoyed because gloominess is always there.
3. "...it was sure to be awkward with Charlie. Neither of us was what anyone would call verbose." Page 5.
I promise, only verbose people use the word verbose.
4. Bella doesn't bring her Arizona clothes to Washington; not because they're too skimpy, or unsuited for the rainy, cold Forks weather.... they're "too permeable." Page 6.
I thought only microbiologists, contact lenses, and Gore-Tex advertisements used the word permeable. Apparently teenage girls from Phoenix do, too.
5. Bella and her mom didn't put together their money to get Bella some, but not too many new winter clothes... they "pooled [their] resources to supplement [Bella's] wardrobe, [which] was still scanty." Page 6.
Yes, Stephenie, and I'd like you to do a tetra-annual report on that in order to better utilize our brand and create a sustainability of buzz words that make us sound more possessed of intelligence than mayhaps we be. Mwa-ha.
6. Finally, Bella describes her new red truck as "bulbous." Page 8.
Indeed, in the late 90s, before his career really took off, MTV's Xibit custom fitted the truck to resemble a tulip in an effort to get his show "Primp my Ride" into production. It wasn't until Xibit dropped the "r" in Primp that MTV finally gave it the green light.

OVERALL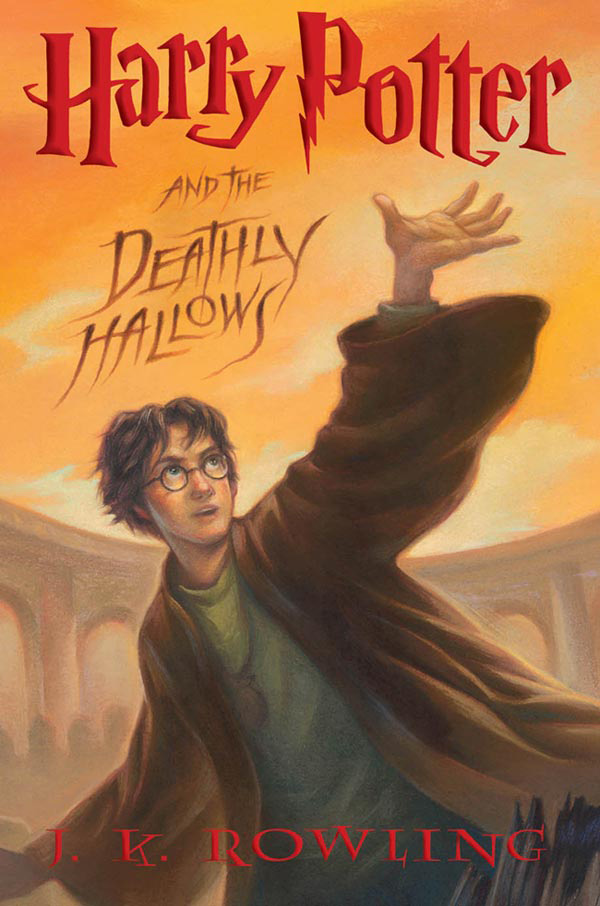 I hate that people compare this lady to JK Rowling. Don't get me wrong--I don't hate Stephenie Meyer. I just despise her writing--and am slightly offended when anyone attempts to legitimately compare her to Rowling. If her writing were as immaculate, goldenly inventive, and captivating to all ages, sexes, and personalities as Rowling's, I'd at least concede some kind of similarity. But it's not. Not by any stretch.

And I'm saddened by what people will read in order to get a quick buzz out of literature. No thinking, analysis, introspection, or even grammar to worry about. Just a sexy, recast Victorian novel that appeals to the High School Musical crowd. Because it's got vampires...but it's safe vampires. Because there's no (overt) sexuality, no (explicit) nudity, no (really) naughty words, no meaning... just safe entertainment.

Blah.

Rather than as a comparison or colleague, Meyer serves better as a contrasting foil to Rowling, showing that while the two may share a similar financial success rooted in reinventing some traditional genres-- the played out Victorian Vampire Novel and the surprisingly still relevant Orphan Grows Up, Learns Magic, and Saves Everyone Story--they are vastly different.

Where Rowling is fresh, inventive, and so carefully plots, structures, and layers her books with a sophistication that only deepens as Harry gets older, Meyer is content with--and perhaps succeeds in--titillating her readers with action, overly gorgeous characters, and superficial, safely non-sexual foreplay at the expense of character development, depth, and good writing.

Now, in deference to Meyer, she is a multi-millionaire with a legion of fans so loyal to her writings, she could slap a dirty limerick down on a napkin and it would lead out the New York Times Bestseller List for weeks.

But that may be the most frustrating thing-- instead of exploring great literature, probing the depths of the myriad genres and sinking into the human experience that good literature walks us through so effortlessly, fans of Meyer's work seem blissfully content with her brightly packaged, obscenely good-looking story that, at its core, lacks a soul.

Like Bella, they're falling for a literary vampire, trying in equal parts to please them and suck them dry.
Where's my garlic?