Driving home the other day, I whipped around a bend on the old I-215 near 6200 South and the East Side Foothills when what to my wondering eyes should appear....
BUT A HUGE INDUSTRIAL-SIZED ROLL OF BUBBLE WRAP LYING IN THE LEFT SHOULDER OF THE ROAD. JUST LYING THERE. BEGGING TO BE BUBBLE POPPED. DID I MENTION IT WAS A HUGE ROLL OF BUBBLE WRAP? LYING ON THE SIDE OF THE ROAD?! A MAJESTIC ROLL OF PLASTIC AND AIR, THREE FEET IN DIAMETER AND PERFECTLY LINED UP FOR A GOOD GRILL PLATE SHELLACKING. SO MANY GOOD MEMORIES FLOODED MY MIND...
IT WAS ALL I COULD DO TO KEEP FROM SWERVING CRAZILY ONTO THE SHOULDER, A MANIACAL LAUGH ON MY LIPS AND UNFETTERED JOY IN MY HEART. EVEN MY GENERALLY SUBDUED BRAIN SCREAMED:
YES! YOU HAVE WAITED YOUR ENTIRE LIFE FOR THIS! YOU WERE BORN TO MAKE THIS HAPPEN! THIS WILL ONLY COME AROUND ONCE IN A LIFETIME! YOU WERE DESTINED FOR BUBBLE WRAP GREATNESS! YOU MUST DO THIS!
CAN'T YOU JUST IMAGINE THE SATISFYING POP THAT THING WILL MAKE WHEN YOU PLASTER IT WITH YOUR COROLLA?!
(I'm sure there were other sports-related and otherwise motivational cliches. That's how my brain works in the car)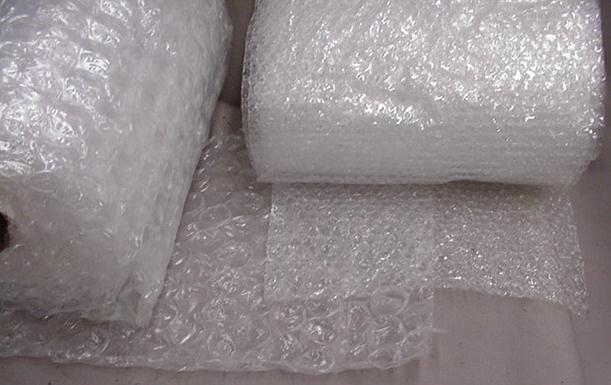 BUT SOME COOLER PART OF ME PREVAILED, AND I REFRAINED. PROBABLY THINKING MY COROLLA MIGHT JUST AS EASILY POP AS THE BUBBLE WRAP. damn that cooler part. I REGRET THAT DECISIVE INACTION TO THIS DAY. I WILL REGRET IT TO THE END OF MY LIFE. HOW OFTEN DO YOU GET THE CHANCE TO EXPLODE AN INDUSTRIAL SIZED ROLL OF BUBBLE WRAP WITH YOUR CAR? I have a feeling I might have to stage this situation again later in life in order to move on. Only then, I'll have a Cadillac. And expensive, loud popping Bubble Wrap. Still. WHAT WAS I THINKING?! :'(