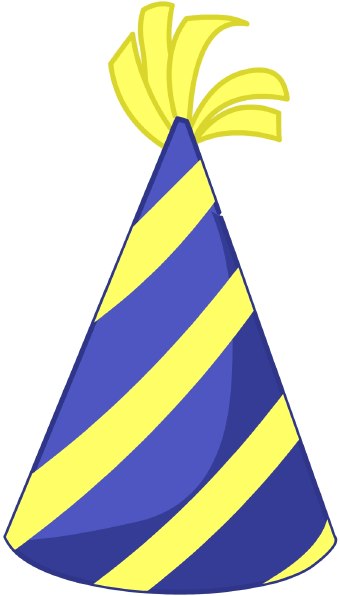 Party Time!!! WOOOOOOO-HOOOOOOOO. Well, here they are. Your 100th-ebv-Post Questions of Zen. Enjoy!
Collapse comments
SteveJJohnson said...
Natalie L. said...

If you were able to choose one super-human power what would it be and why?
JEDI SQUIRRELS!!!
David said...

1. If everyone could have the same characteristic, what would you want it be - and of course why? 2. What would make Provo your ideal city? 3. Maybe I've missed this because I'm still working back on the blog. But what are the top differences between BYU and Utah grads?

David, the respective answers to your questions are: "1) A sense of humor about themselves," "2) A sense of humor about itself," and "3) A sense of humor." Thanks Eric!

You're welcome, David!

gurrbonzo said...

Anonymous

said...

Kari said...

Vanessa said...

I know, I know...I'm late. I'm sorry! But I must remain consistent in my habit of never meeting deadlines. I have a few questions that I need answered.

Ok. Since I'm late in writing this, I'll forgive your tardiness. 1. Is there anything good about the French? I mean, besides a fictional gay Nascar driver.

Fromage and Jacque Cousteau. That's all I can think of off the top of my head...oh! And without the French, who else could we make fun of? Again, back to the Yin/Yang thing. Ve NEED ze Fransh. Vizout ze Fransh, ve vould be nuzing more zan poopy non-Franshmen. And aye poo-poo ze very noshun ahv zat. Aye spit in eeets eye. Mont Blanc! 2. If Johnny has green eyes and loves ever-green trees, and Pam has brown eyes and loves oranges, then what does Miranda love? This question was taken from my Mensa calendar. If you can't answer it, it's ok. Only 2% of the population can.

The answer is 42. And just to show up those Mensa geeks and their "Genius-level" IQs, here's a question that 0% of the population can answer: Life in Provo or Death in Another City? 3. Who would win in a fight between Chuck Liddell and Chewbacca?

Toss up. Last I checked, Wookies pull people's arms out when they lose. I can only imagine what Liddells do when they lose. After watching both Star Wars and MTV's Cribs, however, I have to give the slight edge to Chuck. Seriously, do you think the Millenium Falcon has a bed big enough to fit a Wookie comfortably? The Liddell house, on the other hand, has a

fridge

that could fit a Wookie comfortably! Sleep is essential when cage fighting. Just ask Mel Gibson in "Beyond the Thunderdome."

4. If you were running for President..nevermind. I'll skip that one.
Kyle

said...

I took some time to think this question over. The last one was woefully inadequate. (to be answered in a manner similar to a past blog entry) If you were to compare each SCOTUS Justice to a Muppet/Cartoon character , with whom would you compare them?

I nearly spit up milk when reading this one. This special request post will be addressed in the next installment. Thanks, Kyle!